TREATSHOP ~ Saturday August 19th


Updated Post March 17, 2017
​
­
The SRD committees and District President will be presenting sessions. Each attendee will choose three (3) sessions to attend. Registration Fee will be $10.00 which includes a morning snack, bottled water, and packed lunch. Go to "Upcoming Events" and click on Treatshop to get more information.
Romans 12: 10-11: Be devoted to one another in love. Honor one another above yourselves. Never be lacking in zeal, but keep your spiritual fervor, serving the Lord.
Here are the "Save The Date" poster and bulletin inserts to print and use for your church. More information and updates to come.

Bulletin Insert
and
Poster

. Registration will be open on April 1, 2017. Watch for the online registration on the LWML IN District Website.

SPRING RETREAT ~ Farmstead Conference Center in Shipshewana, IN


Updated Post March 13, 2017
​
The LWML Retreat Registration for March 31 and April 1 at the Farmstead Inn, Shipshewana, Indiana is now CLOSED. The rooms that were left are now open to the public. From the sound of things, we have close to 245 ladies registered! Retreat Planning Information. Here is the schedule for our Retreat: Retreat Schedule

LWML - Fiscal Year Ends March 31


Post Feb. 7, 2017
​
A reminder that the fiscal year for the LWML ends on March 31. All societies are encouraged to mail their mite contributions to the LWML Indiana District by March 15, so that funds can be processed in a timely manner and forwarded to LWML for the 2015-2017 mites.

"Impacting the World for Jesus Christ" thru M.O.S.T. Ministries 2016
Karen Kuehnert, Mission Trip Coordinator
Post Nov. 1, 2016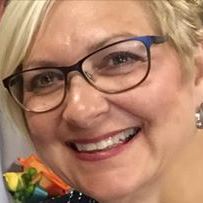 Our Mission trip to Nicaragua, June 10th – 18th of this year was more than just wonderful. It was a Christ-Giving experience to all of us that went. Of course, we could not have done it without all the donations of eyeglasses to help bring sight to those in need.

The need for eyeglasses was great. M.O.S.T. Ministries eyeglass teams not only saw that the glasses you donated were given to needy people, but they provided local missionaries the opportunity to share the Gospel of Jesus with the people while they were waiting to be being fitted for their glasses.

Using a very simple testing system created specifically for M.O.S.T. Ministries, this team tested vision and distribute eyeglasses to those in need. During the daily clinics, team members tested patient's eyes and then fit them with the appropriate corrective lenses.

Eyeglass training was provided by the team leader and was completed in three to four hours during one of the team meetings. If team members could not attend the meeting, a training CD and manual were provided for individual instruction. When the team arrived on the mission field, final hands-on training was provided.

In order to minister to the spiritual needs of patients, each eyeglass clinic included a witnessing station unless it is prohibited by the host country. At the witnessing station, the Gospel message and information about the home church was shared by the local missionaries, national pastors and lay ministers. Team members were always welcome to work at the witness station or to share Christ's love with the patients as they came through the clinic. Please see our slideshow of our amazing trip!
Nicaragua Trip Slideshow

Mission of the Month
Bible Studies for Adults with Developmental Disabilities Central Indiana:

Connection Ministries will plant Bible studies sharing the Gospel and Christ's love with people with intellectual disabilities in two Indiana congregations connecting them to the Church.