SPRING RETREAT ~ Farmstead Conference Center in Shipshewana, IN


Updated Post Feb. 15, 2017
​
The LWML Retreat on March 31 and April 1 at the Farmstead Inn, Shipshewana, Indiana is now open for registrations! Share with your LWML sisters the

Promo Flyer

and the

Registration Form

at meetings and gatherings this winter. This might also be an opportunity to invite a friend or family member for a fun week-end together!
(Registration Form above now includes the Inn Promo Code)

Those wishing to register and pay online, should go to the

Online Payment and Registration

. You should receive a confirmation email of your information. If there are any problems please contact us.

Make sure you give a call to Farmstead Inn and reserve your room(s) at

Farmstead Inn & Conference Center

. Hope we see you all there!

LWML - Fiscal Year Ends March 31


Post Feb. 7, 2017
​
A reminder that the fiscal year for the LWML ends on March 31. All societies are encouraged to mail their mite contributions to the LWML Indiana District by March 15, so that funds can be processed in a timely manner and forwarded to LWML for the 2015-2017 mites.

"Impacting the World for Jesus Christ" thru M.O.S.T. Ministries 2016
Karen Kuehnert, Mission Trip Coordinator
Post Nov. 1, 2016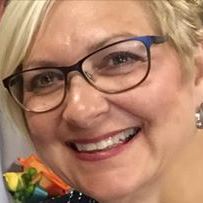 Our Mission trip to Nicaragua, June 10th – 18th of this year was more than just wonderful. It was a Christ-Giving experience to all of us that went. Of course, we could not have done it without all the donations of eyeglasses to help bring sight to those in need.

The need for eyeglasses was great. M.O.S.T. Ministries eyeglass teams not only saw that the glasses you donated were given to needy people, but they provided local missionaries the opportunity to share the Gospel of Jesus with the people while they were waiting to be being fitted for their glasses.

Using a very simple testing system created specifically for M.O.S.T. Ministries, this team tested vision and distribute eyeglasses to those in need. During the daily clinics, team members tested patient's eyes and then fit them with the appropriate corrective lenses.

Eyeglass training was provided by the team leader and was completed in three to four hours during one of the team meetings. If team members could not attend the meeting, a training CD and manual were provided for individual instruction. When the team arrived on the mission field, final hands-on training was provided.

In order to minister to the spiritual needs of patients, each eyeglass clinic included a witnessing station unless it is prohibited by the host country. At the witnessing station, the Gospel message and information about the home church was shared by the local missionaries, national pastors and lay ministers. Team members were always welcome to work at the witness station or to share Christ's love with the patients as they came through the clinic. Please see our slideshow of our amazing trip!
Nicaragua Trip Slideshow

Mission of the Month
Ghana, Africa
(Headquarters: Mapleton, Iowa):

Called LCMS servants Reverend Steven and wife Cynthia Schumacher proclaim the Gospel in the Lutheran Seminary in Ghana and among ripe harvest fields, doing so only with financial support.